Skywatcher Star Discovery Pro 130PDS Wifi Telescope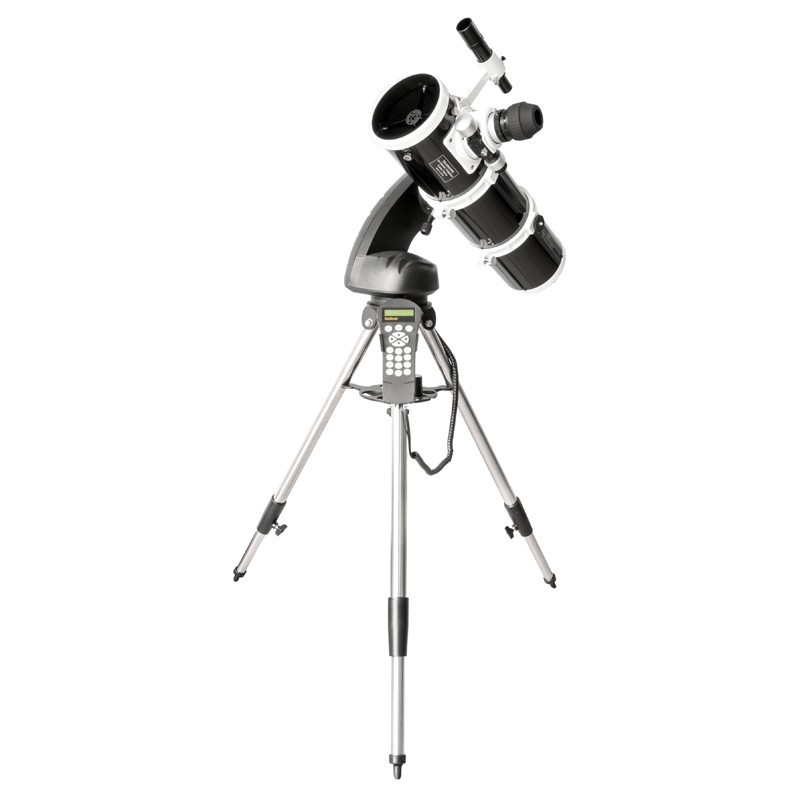 Sky-Watcher Star Discovery Pro 130PDS Wifi Go-To Telescope
Sky-Watcher Star Discovery Pro series telescope excellent dual function telescope - astronomy and photography. Based on original all view mount, Sky-Watcher Star Discovery features not only astronomy usage, but also has camera control for features includes - paranoma, tilting, panning and timelapse.
130mm (5.1") of light gathering aperture combined with superb parabolic optics, dual speed focuser, Star Discovery 130P computerised Go-To telescope is highly capable all-rounder with excellent performance for the observation and photography of the Moon, planets, nebulae, galaxies and star clusters.
Computerised SynScan™ AZ hand control allows you slew your telescope automatically to specific object, or even tour the night sky at the touch of a button!! The user-friendly menu system allows automatic slewing to over 42,900 night sky objects. Now you can control telescope even on smartphone or tablet! Even an inexperienced astronomer can master its variety of features in few observing sessions.
Star Discovery mount is an upgraded version of the AZ Go-To mount featuring Freedom Finder™ dual encoder technology. Once aligned, it can be moved manually or electronically in either axis without losing its alignment or positional information. After moving to new object, mount will continue to track it accurately. This gives the user enormous freedom, convenience and flexibility during observational sessions.
SPECIFICATION
130mm Objective Diameter
2'' Dual Speed Focuser
305X Maximum Magnification
Parabolic Newtonian Optics
750mm Focal Length
F/5 Focal Ratio
354x Light Gathering Capacity
0.9 Arc Second Resolution
Star Discovery Synscan AZ Mount
0-90 Degree Movement, Zenith Capable
Freedom Finder Technology Dual Encoder System
Manual Unlocking Clutch
Paranoma, Timelapse, Tilting, Video Cruise And Panning Support
42,900+ Object Database
11,000+ Object On Wifi Database (Upgradable To 100 Million Object Database)
Brightest Star, 2 Star, Daytime Alignment
Level North Alignt Wifi Mode
USB Support
Internal Battery Compartment
Power Supply Port, Camera Snap Port Intergrated Control Via 2.5mm JAck
Synscan V5 System
Metallic Red Paint Finishing
Include Items
Skywatcher 130PDS Newtonian Telescope
Skywatcher Star Discovery Mount
28mm LET Eyepuece
Synscan V5 Controller
6x30 Optical Finder Scope
T-Adapter
2'' Extension Tube
Dust Caps
User Manual
2 Year Warranty
Please Noted Once Use Wifi, Phone Time And GPS Will Be Used. Can Be Linked To Sky Safari App For Telescope Control
Free To Download Stellarium Software For Assistance In Astronomical Observation
Customer comments
| Author/Date | Rating | Comment |
| --- | --- | --- |