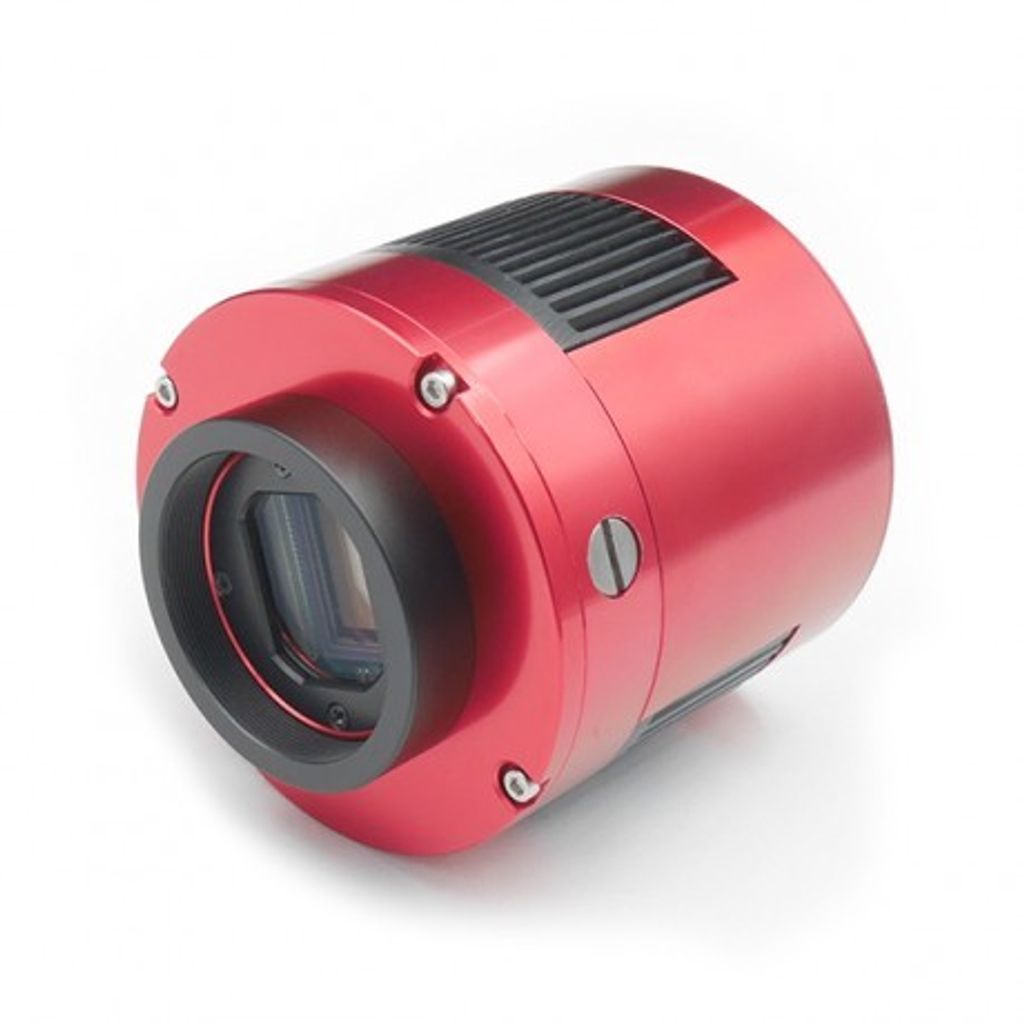 NEW ZWO ASI 1600MC-Cool Camera




NEW ZWO ASI 1600MC-Cool Sales!
This is the first dedicated DSO imaging camera but capable of Planetary imaging
here is a 300S dark frame tested with the cooler running at -25 degree
You can see the reviews here
http://www.cloudynights.com/topic/538013-asi1600mm-cool-a-frist-light-review/
What's in the box?
–ZWO ASI1600MC-C Camera Body (not includes the lens )
–M42-1.25″ nosepiece
–1.25″ Cover
–2″ Cover
–2 m long USB cable
–desiccant tube
–USB 2.0 short cable x2
–T2-1.25″ Filter adapter 3mm thickness
–T2 extender (18.5mm length)
–desiccant tablets packet
–Driver & Extra Software CD (Mac, PC & Linux Compatible)
Read noise
Relative QE
This camera can run without external power supply in normal mode
we recommends 12V at 3A or more DC adapter for cooler power supply(2.1*5.5, center positive)
Battery from 9-15V is also suitable for cooler power supply
Now we have released the ASI1600 V3(right one) which we did a lot of mechincal improvments:
-Fix front cover with screws to avoid unscrew the cover off by mistake.
also this design can transfer the heat from the heat sink to the front window better to avoid dew problem happen.
-Add the air socket, so you can attach desiccant tube to make the sensor chamber dry again when needed.
Here is a test result of the Power consumption of the cooling system
This camera comes with a removable M42 extender
The back focus distance (optical path) is only 6.5mm without this extender
New accessory
And the anti-dew heater is on sale that could solve the dew problem on the front window for ASI cooled cameras.
You can buy the heater from the link:
https://astronomy-imaging-camera.com/products/accessories/anti-dew-heater/
so manual MTF lens and SONY E-mount lens can be supported with our camera
you can order the MTF lens adapter and SONY E-mount lens adapter from our website
EOS and Nikon lens can be supported too even with our EFW
Mechanical Drawing
ASI1600 connection diagram
3. 2"Filter (optional)
4. 1.25" T-Mount
5. 1.25" Filter (optional)
6. M42-1.25" Filter (optional)
7. T2 extender 11mm
8. M42-M48 extender 18.5mm
9. T2-T2 adapter
10. EFW mini
Customer comments
| Author/Date | Rating | Comment |
| --- | --- | --- |