Meade LX65 6'' ACF F/10 Astronomy Telescope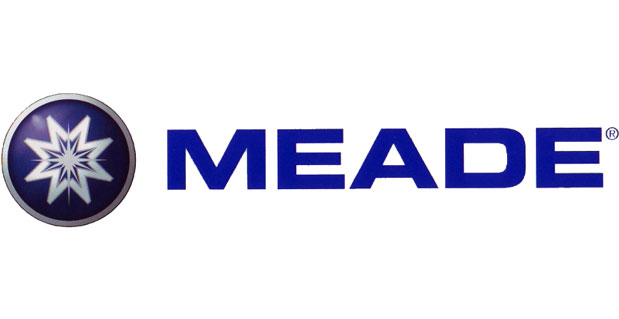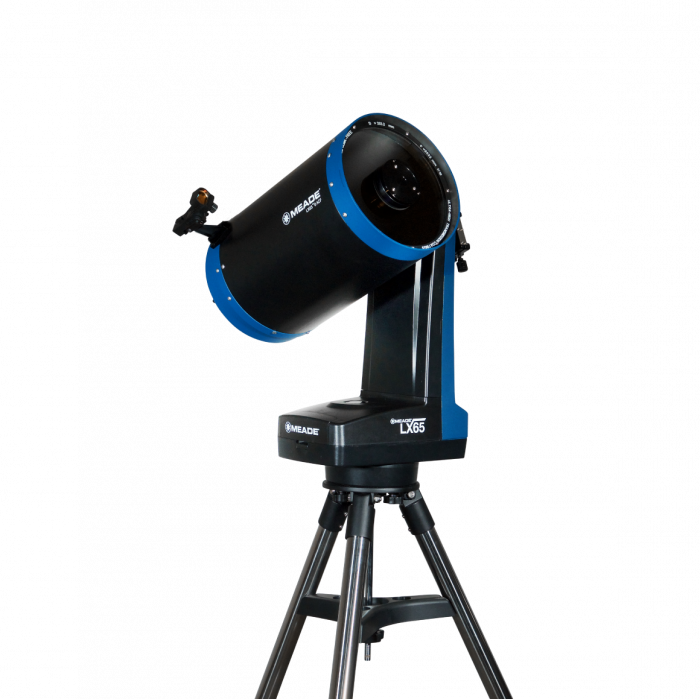 Meade LX65 6'' ACF Telescope
LX65 Series 6" ACF has an Advanced Coma-Free (ACF™) optical design offering coma-free pinpoint star images and flatter image fields while reducing astigmatism and eliminates diffraction spikes. Features include 6" (152mm) aperture, 1524mm focal length, and f/10 focal ratio. Equipped with an internal single speed focuser and Ultra High Transmission Coatings (UHTC™) for the improvement of brighter star clusters, more fine detail in nebulae, and greater surface features on planets.
Includes Super Plossl eyepiece and red-dot viewfinder along with vixen-style dovetail. Advanced Coma-Free (ACF) optical system has brought the highest level of optical performance well within the reach of most amateurs. Using the Meade exclusive design, ACF optics achieve aplanatic performance with a flatter field, reduced astigmatism and eliminated diffractions spikes equal to Ritchy-Chétien systems, at a fraction of the price. Coupled with Meada's Ultra- High Transmission Coatings (standard on all LX200-ACF systems), you have the ultimate in premium optics.
SINGLE FORK ARM MOUNT
LX65 features newly designed single arm mount with Meade's AudioStar® Hand controller. This new mount is compact, yet sturdy, providing a great combination of portability and performance. Additionally, the LX65 has the ability to hold two optical tubes, making your experience twice as enjoyable! With its quick and portable setup, you're ready to start observing in minutes. The LX65 system breaks down into 3 compact pieces and does not require any tools, making it a breeze to transport to your favorite dark sky location!

This versatile scope features two dovetail receivers that allows you to use two optical tubes at once! Attach up to a 7lb OTA on the secondary saddle for a chance to observe your objects both in wide field or close up. This added versatility makes the LX65 great for astronomy outreach or sharing the night sky with others and will be sure to impress anyone with its technology and optics.

MEADE PREMIUM OPTICS
The heart of any telescope is its optics. Meade delivers the highest quality professional grade optics available. These optical tubes feature large apertures and Meade's Advanced Coma-Free (ACF™) optics coupled with Meade's Ultra-High Transmission Coatings (UHTC™), giving you the ultimate in premium optics. The LX65 is an ideal high-resolution visual observing instrument but is also fully qualified for the more advanced areas of astronomy, including planetary astrophotgraphy. Observe Saturn's rings, the surface of the Moon, and even the cloud bands on Jupiter in great detail.

EASY ALIGN
The LX65 are smart scopes that know the night sky right out of the box. Enter your site information, find level and North, and Easy Align picks two alignment stars for you and places them right in your viewfinder. Center them to fine tune your alignment and the wonders of the Universe are at your fingertips.

AUDIOSTAR
The Meade AudioStar® hand controller features audio files and an internal speaker. This computerized celestial object location system plugs into the telescope's handbox port, allowing a quick telescope alignment. Once aligned with the sky, the AudioStar® is ready to take you to any object in the over 30,000 object database. In addition to GOTO and tracking capability, AudioStar® permits a wide array of fascinating and educational functions such as multiple guided tours, digital positional readouts, the ability to link with a PC using optionally available software and cord, and much more.
Specifications
Clear Aperture: 6" (152mm)
Optical Design: Advanced Coma-Free (ACF)
Focal Length: 1524mm
Focal Ratio: f/10
Limiting Magnitude : 13.4
Resolution : 0.76 Arc Second Resolution
Viewfinder: Red-Dot Viewfinder
Focuser Mechanism: Single Speed Focuser
Dovetail: Vixen-Style
Hand Controller: AudioStar
Object Database: 30,000 objects
Power Source: Eight (8) C-size Batteries or 12v External Power
Assembled Product Weight: 17Kg
2 Year (Malaysia) Warranty Against Manufacturing Defects
Included Items
Meade 6'' LX65 F/10 ACF Telescope
1.25'' Star Diagonal
26mm Meade Series 4000 Super Plossl
Red Dot Finder Scope
Audiostar Hand Controller, 30,000+ Object Database
BUY WITH CONFIDENCE! AUTHORIZED DEALER FOR MEADE INSTRUMENT
Customer comments
| Author/Date | Rating | Comment |
| --- | --- | --- |