Celestron Nexstar 4SE Computerized Telescope
Nexstar 4SE Computerized Telescope
Celestron Nexstar 4SE Computerized Telescope Is A Revolutionary Design Of Performance & Portability. This Is The Most Portable 4'' Computerized Telescope With Nett Assambled Weight Of Only 9.5Kg & Can Be Broken Down To 3 Parts For Transportation, Celestron Nexstar 6SE Is The Best Traveling Large Telescope.
Combining Advance Feature & Aperature, Celestron Nexstar 4SE Will Take You To The Next Step Of Serious Astronomy, Offering Impressive View Of Deep Space & Planets While Comfortably Sitting On A Chair. The 4'' Maksutov-Cassegrain Design Allow Very High Sharpness & Clarity With Unmatched Resolution From Smaller Optics. Planets Show More Than Just Colour Bands - Jupiter Will Show It's Complex Weather Band Pattern At Finer Details, Saturn's Ring Showing More Division, Mars Showing It's Polar Ice Caps & Surface Details. Even Small Globular Cluster Start Resolving Into Individual Stars.
Accurate Tracking Allowing Astronomy To Take A Step Into Astrophotography - Weather It Is Deep Space Or Planetary/Lunar, Celestron Nexstar 4SE Will Provide Adequate Performance For Imaging With Relatively Good Result
Features
Maksutov Cassegrain Optical Design
Maksutov Cassegrain Telescope (Short MCT) - Is Amont The Latest New Design In Optical Technology. It Combines Best Of Refractor & Reflector To Minimize The Size Allowing Large Aperature Telescope To Be Compacted Into A Small Housing. It Has Better Optical Performance Than Most Reflector And Also Chromatic Aberation Free.
Starbright® XLT Coating Technology

Celestron Starbright® XLT Coating Technology Is Latest Optical Multi-Coating Technology. Utilizing The Best Multi-Coating Technology, This Allow Light Transmission Of Over 97.4% Over Spectrum Of 450nm ~ 750nm. Celestron Starbright® XLT Coating Is The Highest Performance Coating In The Market
SkyAlign Technology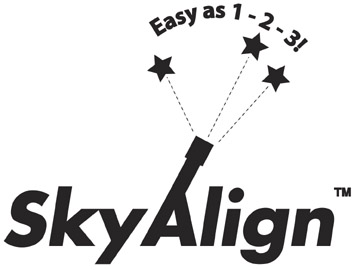 As Easy As 1-2-3. You Do Not Need To Know Astronomy, But This Doesn't Mean You Cannot Find Astronomical Objects For Viewing. As Easy As 1-2-3, The Celestron Revolutionary SkyAlign Technology Allow A Simple Alignment Procedure Of Telescope And After Complete Alignment, The Telescope Can Provide Accurate Automated Go-To & Tracking Of Objects
1.75'' Stainless Steel Tripod
Celestron Nexstar SE Series Comes Standard With 1.75'' Stainless Steel Tripod Providing Sturdy Observation Platform. Like A Car, If You Have A Powerful Engine, You Need A Good Set Of Tire To Ensure Stability. Celestron 1.75'' Will Provide More Stable Platform Than Standard 1.25'' Tripod, Allowing Vibration Free Observation
Built In EQ Wedge
Built In EQ Wedge Allow Long Exposure Astrophotography. Get Better Detail & Longer Exposure With EQ Mode Tracking
High Quality Accessories
Celestron Nexstar SE Series Includes Standard Plossl Eyepiece For Best Viewing Experience
Image Gallery
Saturn
Jupiter
Moon Crates
Specifications
4'' (102mm) F/13 Maksutov Cassegrain Optical Telescope

F/13 Focal Ratio

1325mm Focal Length

Starbright XLT Multi-Coating

1.14 Arc Seconds Resolution

241X Maximum Magnification

212X Light Gathering Power

40,000+ Object Database

Alignment : Skyalign, Solar System Align, 2 Star Align, EQ Align

12% Secondary Mirror Obstruction Area

9.5Kg Nett Assambled Weight

Single Fork Arm Mount Alt-Alz With Wedge

Dual Axis Servo With Optical Encoder Driver
Included Items
Celestron Nexstar 4SE Optical Tube

Celestron Nexstar NX SE Computerized Mount

1.75'' Stainless Steel Tripod

Celestron Nexstar Controller

Red Dot Finder Scope

1.25'' 25mm E-Lux Plossl Eyepiece

Built In Flip Mirror

RS 232 To Serial Cable

Celestron User Manual

Sky-X Astronomical Software
Customer comments
| Author/Date | Rating | Comment |
| --- | --- | --- |