Celestron AVX 800 EdgeHD Telescope Celestron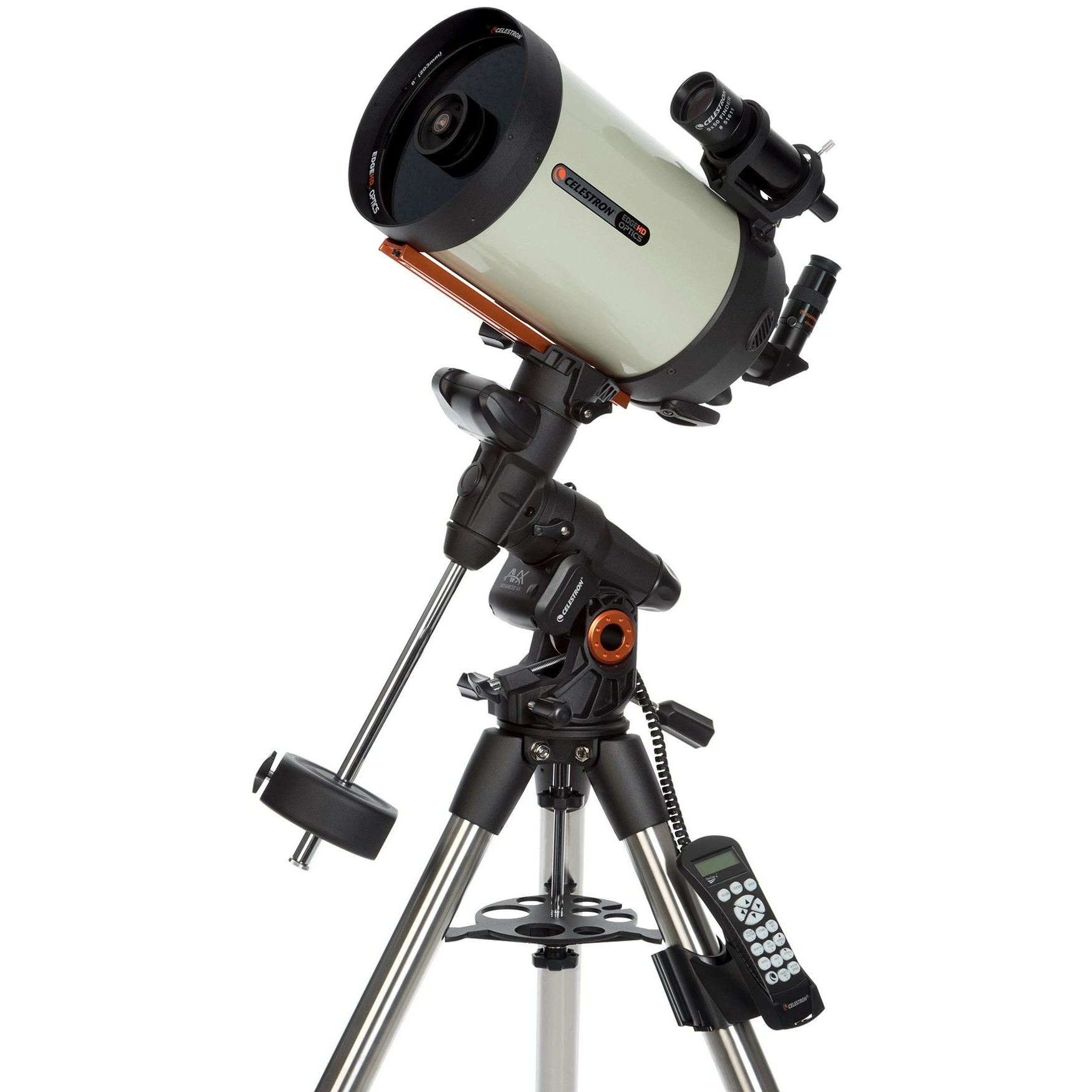 Celestron Advance VX 8'' EdgeHD Telescope
The Advanced VX (AVX) mid-level telescopes, providing many features found on Celestron's German equatorial mounts at affordable price. Advanced VX 8" EdgeHD telescope combines Advanced VX mount with Celestron's best optics, EdgeHD optical system. This setup offers astroimager maximum versatility – allowing up to 3 different f-stop configurations. Users can attach camera to rear of telescope and shoot at f/10 or attach our 8" EdgeHD focal reducer to shoot at f/7. Additionally, EdgeHD is Fastar/Hyperstar compatible, giving imagers option to shoot at ultra-fast f/2.
No matter which configuration you choose, EdgeHD technology gives you pinpoint stars all way to edge of the CCD sensor. Advanced VX mount is designed to provide superior performance while taking advantage of Celestron's most advanced technologies: All-Star Polar Alignment, Celestron PWI telescope control software, SkyAlign, and permanently programmable periodic error correction (PPEC).
If you're an experienced imager, you'll love taking this portable mount to a dark sky site and enjoying all the conveniences of a larger observatory mount. Or, if you're new to imaging, Advanced VX will help you get started with the hobby and keep up with your needs for years to come.
Computerized German equatorial mount Advanced VX is smallest of Celestron's German equatorial mounts. Computerized GoTo capability automatically tracks objects as they move across the night sky. Advanced VX mount includes ports for a hand control, an autoguider, and 2 AUX ports for optional accessories. NexStar+ hand control gives you instant access to all the functions your mount has to offer. With automatic slewing and menu descriptions, any level of astronomer can master this mount in just few observing sessions. Advanced VX also has an impressive tripod for its class with a 2" diameter steel tripod legs providing an extra-wide stance for improved stability.
Payload capacity
Payload capacity for the Advanced VX is 30 lb. It offers sturdy platform for any of Advanced VX optical tubes
Dual saddle plate
As of early 2019, Advanced VX mounts include a dual saddle plate that accommodates both CG-5 and CGE-style dovetail. Switching between the two saddle plates is as simple as moving the hand knobs into a separate set of holes. You can use an Advanced VX mount with virtually any optical tube within its weight limit. Compatible with Vixen format dovetails 100mm or longer, not compatible with Losmandy D format plates (regardless of plate manufacturer).
EdgeHD Optics
EdgeHD optical design produces aberration-free images with pinpoint stars all the way to the edge of the field-of-view of today's largest imaging sensors and wide-field eyepieces. EdgeHD's unique design virtually eliminates both field curvature and off-axis coma, providing an astrograph-quality system
Features
Anaplatic Schmidt Cassegrain Optical Design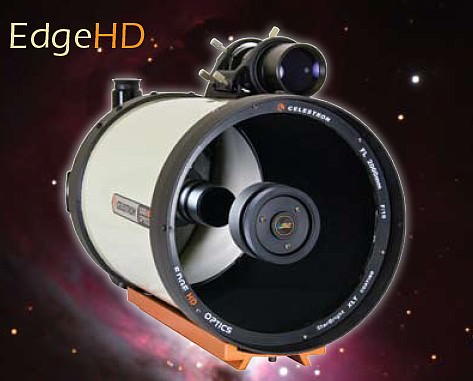 Anaplatic Schmidt Cassegrain Telescope Is Among The Latest New Design In Optical Technology. It Combines Best Of Refractor & Reflector To Minimize The Size Allowing Large Aperature Telescope To Be Compacted Into A Small Housing. It Has Better Optical Performance Than Most Reflector And Also Chromatic Aberation Free. New Intergrated Corrected Lens Allow A Flat And Coma Free View
Starbright® XLT Coating Technology

Celestron Starbright® XLT Coating Technology Is Latest Optical Multi-Coating Technology. Utilizing The Best Multi-Coating Technology, This Allow Light Transmission Of Over 97.4% Over Spectrum Of 450nm ~ 750nm. Celestron Starbright® XLT Coating Is The Highest Performance Coating In The Market
High Quality Included Accessories
Celestron Edge HD Telescope Series Includes High Quality 23mm 2'' Luminos Eyepiece & High Peformance 2'' Diagonal For Best Viewing Experience
AVX Computerized Equatorial Mount
Specifications
8'' (203mm) F/10 Anaplatic Coma Free Schmidt Cassegrain Optical Telescope

F/10 Focal Ratio

2032mm Focal Length

Starbright XLT Multi-Coating

0.57 Arc Seconds Resolution

480X Maximum Magnification

843X Light Gathering Power

9.77% Secondary Mirror Obstruction Area

Vixen Dovetail Bar
Included Items
Celestron EdgeHD 800'' Optical Tube

Celestron AVX Equatorial Mount

9x50 Achromatic Finder Scope

40mm E-Lux Plossl

1x 5.5Kg Counterweight

1.25'' Star Diagonal

2 Years Warranty
Customer comments
| Author/Date | Rating | Comment |
| --- | --- | --- |