Avalon Instrument M-Zero LHQ Wi-Fi Mount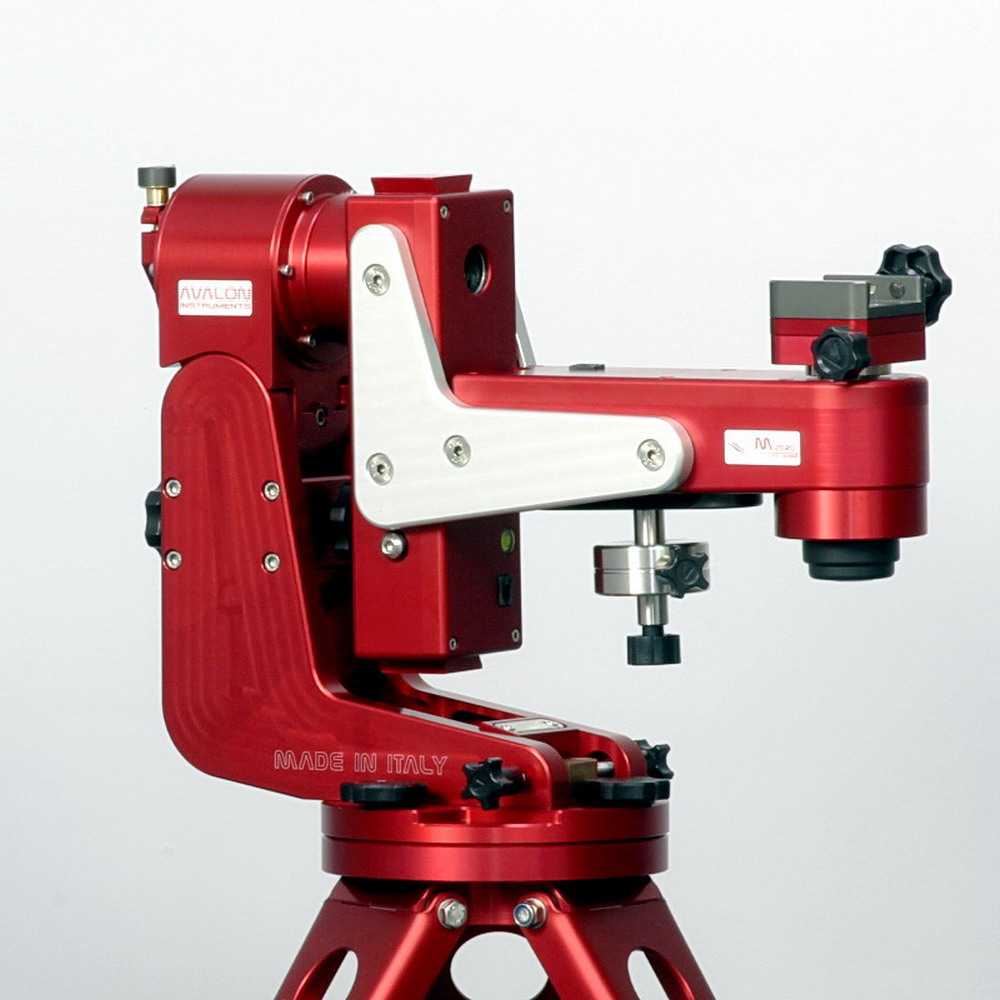 M-Zero LHQ Wi-Fi Mount
Zero degrees, zero limits! Light, strong and smart as well as the M-zero standard versions, being suitable for very low latitude areas till 0°, it is the perfect instrument for the travelling astronomy.
From 0° till 70° mount
Avalon Instruments introduce the M-zero for low latitude areas till 0°. Light weight, small dimensions the M-zero LHQ comes with four range degrees available:
1 - 0° - 15°
2 - 15° - 45°
3 - 30° - 55°
4 - 55° - 70°
The M-zero LHQ is the perfect mount for low latitude area and travelling astronomy.
NOTE: The Alt/az configuration is not available in the M-zero LHQ mount.
6 dec arm positions on the RA axis available
As well as the M-zero standard versions, the M-zero LHQ allow to move the DEC arm up and down on the RA axis in 6 different positions on depending on the user setup, to allow a fine balancing by using the less counterweight possible, in most cases, with less than 1 kg/2.2 lb counterweight.
Double Telescope Setup
Thanks to the Dual-DEC system or by assembling the optional X-guider accessory, it is possible to mount a second telescope in the opposite side of the declination axis. Considering this capability it is possible to use a great range of optics starting from a small (4-5 kg/8.8-11 lb) refractor up to a double setup with a total weight of 12-13 kg/26.4-28.6 lb, obtaining performances so good to get it over the need of a bigger mount.
Thanks to StarGO GoToControl System the M-Zero can be controlled by smartphone and tablet via Bluetooth or WiFi connection.
Zero Maintenance
The virtually zero maintenance, the long lasting materials used and the possibility to easily update the StarGO firmware and software allow the M-zero to be always ready to use, up to date, competitive and extremely reliable!
Light and Strong
Made entirely from anodized aluminum, worked using 5 axes CNC machines.
The mount weights only 10 kg/22 lb and, combined with the new T-Pod 90 tripod, reaches a total weight of 16 kg/26 lb.
Technology and Innovation
The top quality manufacturing level, the Fast-Reverse Belt Drive System with zero backlash and the StarGO GoTo control system allow excellent performance in the photographic use, with guided long exposure images (see our suggested PHD2 guide parameters table), even while using very long focal length telescopes.
THE POLAR ALIGNMENT can be performed by using the polar scope mounted on the RA body that can be rotated to the upper position for a comfortable adjustment of the Polar Alignment.
The standard kit for the polar alignment is provided with the following components:
1. Polarscope
2. Support stand provided of scope fixing knobs and dovetail attack with fixing grip knob.
3. Illuminator cap provided of red LED and connection cable to the StarGO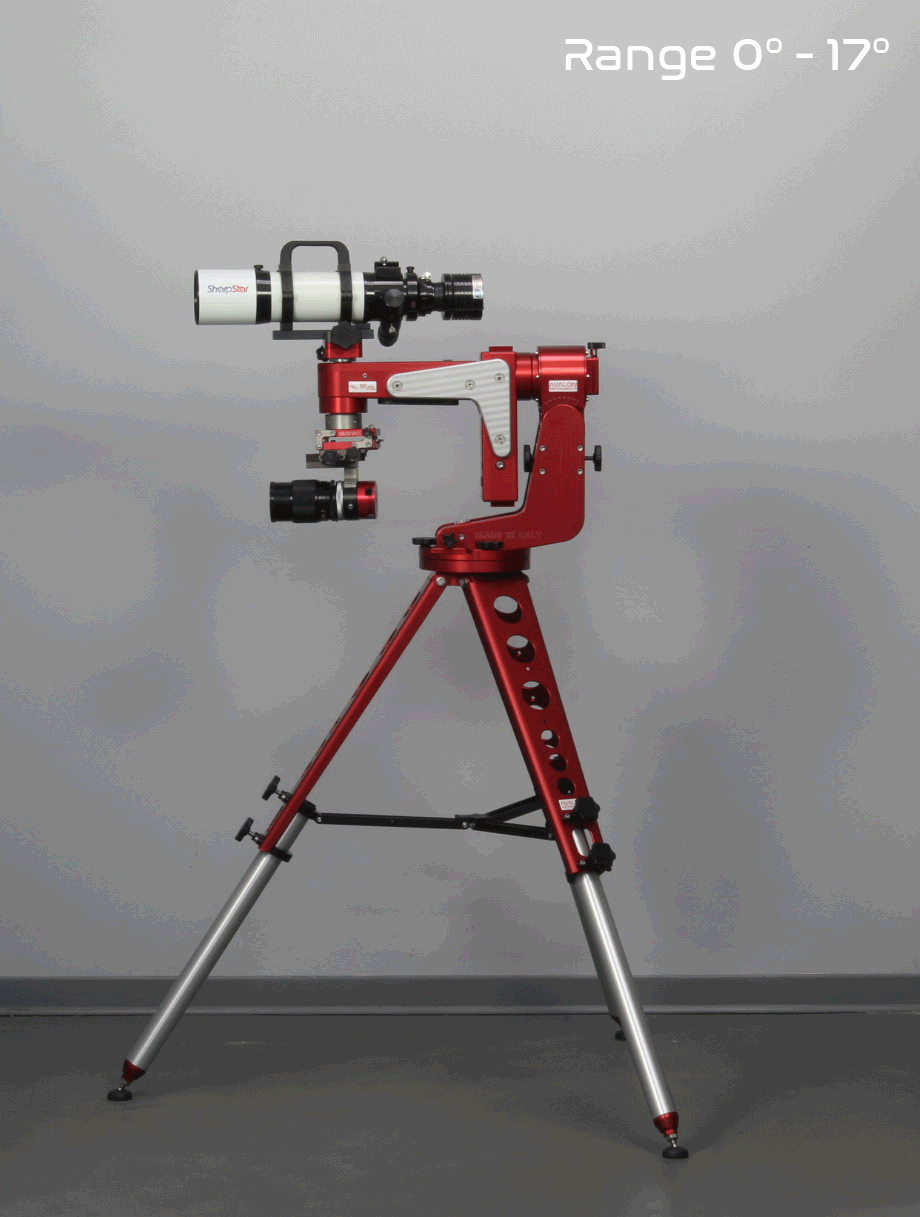 Specifications
Equatorial Mount

10.1Kg Weight

8Kg Capacity (Single Telescope) 13kg (Dual Telescope)

All Belt Driven With 4 Stage Reducer. Fully Ball Bearing On Each Gear

Fibreglass Pulley

StarGo GoTo Wifi Control System

0.5Kg Counterweight For Balancing

Vixen Style Dovetail Saddle

Anodized Aluminium
Included Items
Equatorial Mount

T-Pod 90 Aluminium Tripod

Carrying Bag

Counterweight 0.5Kg

Counterweight Shaft

StarGo Board And Keypad

Polar Scope

Power Supply

Screw

USB Thumbdrive For Manual And Software

RA/DEC Cable

M-Zero Dual Dec Adapter
Customer comments
| Author/Date | Rating | Comment |
| --- | --- | --- |